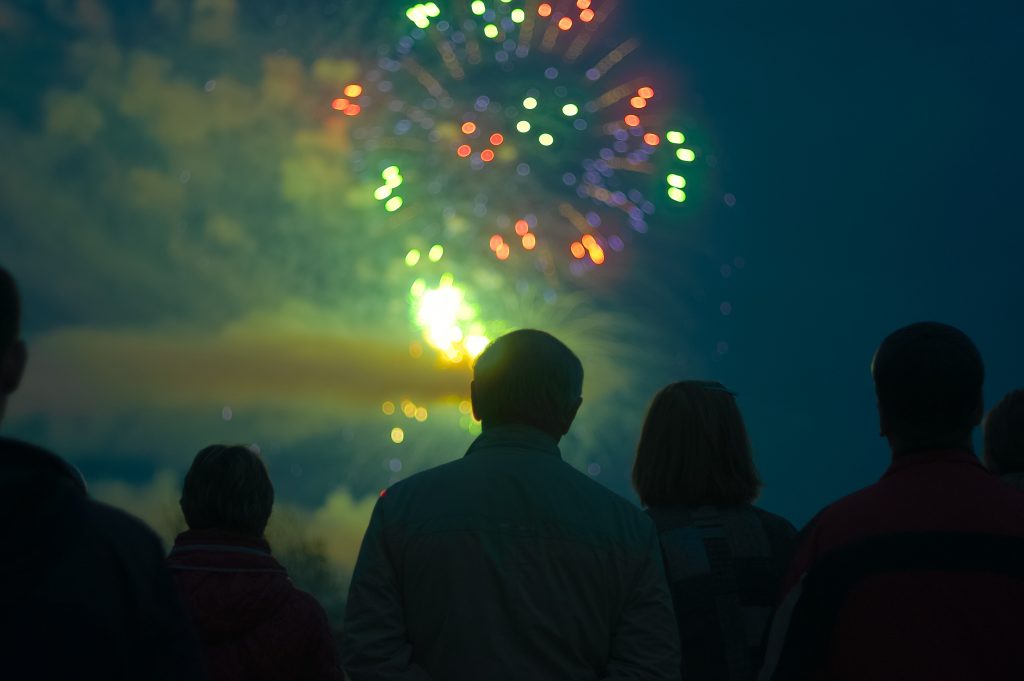 Though, the 4th of July lands on a weekday this year, but that won't stop millions of Americans from celebrating our nation's birthday in the best way we know how- with good food, friends, fireworks, and for some, alcohol. Alcohol plays a big part in 4th of July festivities, however this can take a fatal turn when mixed with driving. According to the Insurance Institute for Highway Safety, Independence Day is one of worst holidays for fatal car crashes.
Not only are potential DWI risks and fatalities heavily associated with the 4th, but many debilitating injuries occur from the mishandling of fireworks. Though not usually fatal, these injuries are serious and usually occur to the hands, ears, face and head.
As Americans it's important that we enjoy ourselves this holiday, while remaining safe. We can do this by being prepared and understanding the laws. If you do happen to make a mistake and find yourself being arrested for either a DWI or illegal firework activity, calling a Missouri criminal defense attorney that specializes in the state's laws or DWI defense is the smartest thing you can do.
Missouri Firework Laws & Tips For A Safe 4th of July
Missouri has few firework laws regarding the purchase and use of fireworks, however the state does has several laws for selling fireworks, so if you plan on becoming a seasonal retailer for fireworks in your county you should know the two most common laws, which are:
It is legal for seasonal retailers to sell fireworks from June 20th to July 10th

Permits must be displayed at all retail locations
If you plan on purchasing or selling fireworks, we recommend checking into the specific ordinances of your county or city on firework regulations. For those of you dabbling with fireworks at your home, follow these safety tips to avoid injuries and potential accidents:
Only purchase fireworks from a designated seller

Wear eye protection & ear plugs

Never point a firework towards yourself or another person and/or animal.

Never light fireworks indoors

Make sure to have a water source nearby (hose or bucket) in case of fire

Never relight a "malfunctioned" firework

Soak used fireworks in water and dispose of them in a trash can

Do not consume alcohol and light fireworks (just like a DD, designate a "firework starter")

Don't save your fireworks. Use it or lose it!
Don't Become A Statistic
Enjoying a cold one with friends and family during Independence day should be fun. What's not fun is waking up behind bars the next day or worse, not waking up at all. While it may sound morbid, drinking during this holiday must be done responsibly so you become another statistic. Celebrate the holiday while staying safe, with the following tips:
Designate a Driver

– Yes, we know you've heard it a million times, but if you plan on driving to a party, plan on getting a DD. This person should be someone you can trust to stay sober. If they fail to do so, you still have options.

Stay the night

– If you've been invited to a party and are unable to drive home, stay the night. Your host won't mind. It might even be a good idea to make these arrangements beforehand.

Uber, Lyft, or Taxi

– We live in amazing time, where we can use our smartphones to hail a driver. If you need to save money, consider sharing an Uber with a friend. Most towns and cities across the U.S. of A offer at least one of these options.

Don't Drink

– Yep, we said it. If you don't think you can be trusted to follow any of the above tips to get home safely, it's probably better if you just skip the booze. You'll still have fun, promise.
The best DWI defense is to not drink and drive or to get in a vehicle with anyone that has been drinking. If you do find yourself in a bad situation, call your DWI defense attorney immediately. They can assist you with understanding and handling your situation, so you can get back to enjoying your life.
Stay safe this Independence Day and have fun!
Photo by Andrey Larin on Unsplash
.