Getting injured on the job is not something anyone wants to experience; however, every year, thousands of people are severely injured at their 9 to 5. If you or a loved one has been the victim of a work accident injury in Springfield, you are entitled to receive benefits during the time that you were unable to perform your job. Just because a person is injured doesn't mean that the bills come to a halt. Mortgages and car payments must be paid, your family needs to be taken care of, and you don't need to worry about medical expenses on top of it all.
Missouri Legal can assist you in getting the benefits you are owed paid in full. Hiring a Missouri work accident injury attorney will ensure that you are not denied any of the benefits you are entitled to. Additionally, an attorney will make sure that the insurance company doesn't try to give you a lower percentage of money than you deserve. 
Contact Missouri Legal to schedule a no-obligation consultation to discuss your work accident injury case in Springfield, MO.
Read on for more information about the work accident injury laws in Missouri.
Understanding Work Accident Injury Laws in Missouri
What Does Workers' Compensation Cover?
In Missouri, workers' compensation covers three different areas concerning the injury or medical condition that occurred while on the job. These include:
Medical Treatment Reimbursement

– This includes costs of hospitalization, doctor visits, prescriptions, medical devices, physical therapy, and any other medical expenses related to that particular injury. In some cases, your employer will tell you where to get your medical treatment because it is in the insurance provider's "network." If you refuse to go to the specified treatment center or hospital, you may have to pay out of pocket expenses. 

Disability

– Depending on the type of injury, after a period of time, your doctor will assess your medical improvement. In this assessment, they will also be able to determine whether or not the injury in question has left you permanently disabled. If you are unable to return to work due to your disability

, you will continue to receive disability benefits for as long as your disability continues

. 

Lost Wages

– If your Missouri work accident injury or medical condition makes you unable to return to work, you are eligible to receive disability benefits to account for your lost wages.

According to NOLO

, These benefits are two-thirds of your gross average weekly salary at the time of injury, but cannot be more than $911.27 (as of July 2016).
Who is covered by Missouri Workers' Compensation
Missouri law states that a company must have workers' compensation insurance or be "self-insured" if the business is comprised of more than five employees. Additionally, most construction companies, no matter how many employees there are, will have to have a workers' compensation insurance. There are some employees or are exempt from this law. Like most states this includes, but is not limited to the following types of employees or workers:
Qualified Real Estate Agents
What Types of Injuries are Covered?
Injuries that are covered by Missouri workers' compensation must be "the prevailing factor" that resulted in a disability, medical condition, or serious injury. The injury must have happened while you were working and not during a break, lunch hour, or on your commute to work. Occupation diseases are treated similarly. Some of the most common injuries include, but are not limited to: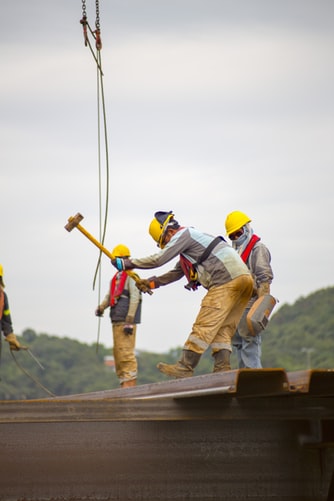 Respiratory Injuries & Diseases
Degenerative Bone & Joint Diseases
If you are suffering from a work-related injury or medical condition and have not received compensation or benefits, you need to call Missouri Legal today. We can help you throughout the entire legal process to get what you are owed.
What To Do If You've Been Injured On The Job
Like most civil claims, time is of the essence when reporting a work accident injury in Springfield. If you have been injured on the job, you have 30 days to report the injury to a supervisor, manager, or employer. The report of your injury needs to be written with the date and time of the injury, along with the injury itself and the event or events that caused the damage. 
Call a Missouri Work Injury Attorney
Since you'll be filing your injury claim with a large insurance company, you will want an experienced attorney on your side. Occasionally, discrepancies can occur that could keep you from getting the benefits and compensation you are owed.
Insurance companies have teams of lawyers who are trained to take on such cases, hire an attorney who knows how to handle the "big guys" like Missouri Legal. Call us today to schedule your free consultation.