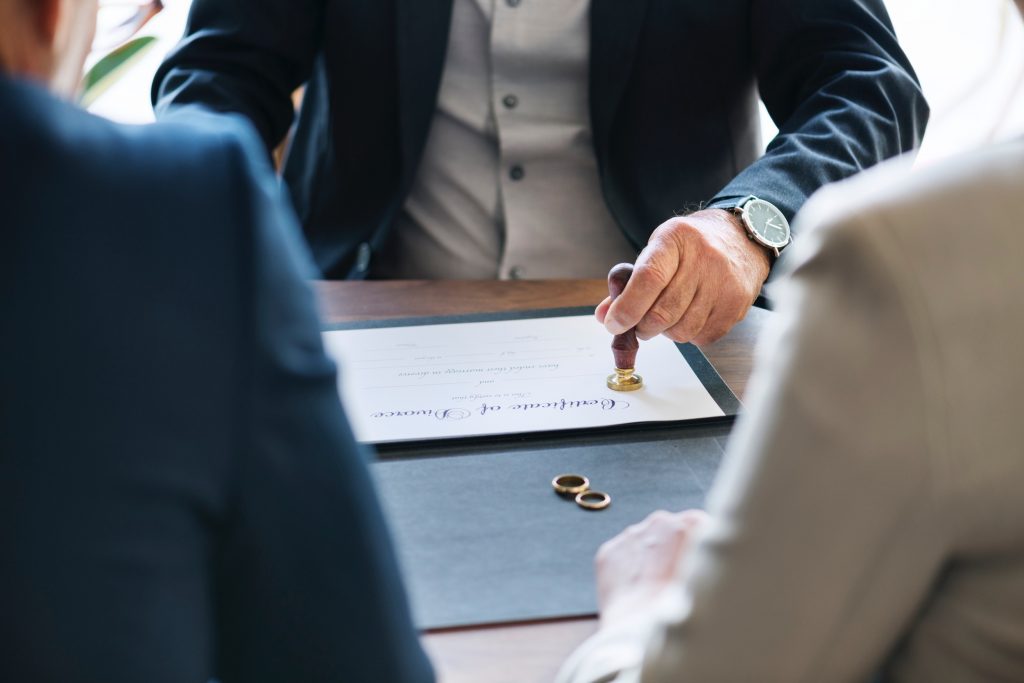 Do I Need A Divorce Attorney?
Divorce can be an ugly and dramatic word, but it doesn't have to be an unpleasant and dramatic process. Finding the right divorce lawyer is vital for a more relaxed and relatively quicker divorce. While many people may be familiar with the word Divorce, few rarely understand the ins-and-outs of the complicated divorce process. When you choose the right Missouri divorce attorney, the whole process will be less expensive and, hopefully, less emotionally draining and confusing. If you and your other half have decided to call it quits, there are some critical points to keep in mind when choosing the right divorce attorney.
Choosing to get a divorce is a big decision, but before you go and get a divorce lawyer in Missouri, make sure that a lawyer is the best choice for your situation. Often times, if you aren't dealing with children or financial issues, a mediator is the best course of action. Mediation is the cheapest and quickest way to get divorced, plus you don't need to hire a divorce attorney at all. However, if children are involved or the negotiations are more complicated, a divorce lawyer is necessary.
"Interview" At Least Three Potential Divorce Attorneys
Once you have decided to divorce, many friends, family, and colleagues will offer suggestions for their favorite divorce lawyer, hear them out. Depending on how many potential attorneys they recommend, try narrowing that down to three. Make sure to do your own research, too. Are there specific requirements that need to be met by your lawyer? According to the American Bar Association, there are some qualities that your Missouri Divorce lawyer should possess. These include, but are not limited to:
Are willing to discuss the costs associated with your case during the first consultation and are willing to answer any and all questions you may have.

Listens to your concerns, no matter how minor.

Gives you the confidence to talk openly and candidly.

Makes you feel comfortable throughout the entire process.
Know that whatever you tell your divorce lawyer is always confidential (unless it involves criminal activity or child abuse). Once you have chosen the right divorce attorney for you, you will have an experienced advocate on your side, making sure that you are taken care of. Some questions you may want to ask your lawyer for your "interview" process could be similar to the following questions from the American Academy of Matrimonial Lawyers:
What will likely happen to me?

How much property and support will I get or have to pay?

Can I reach you by phone? If I call and you aren't available, how will my call be handled?

How much do you charge for travel time, secretarial time, photocopies, postage, faxes, long-distance calls, mobile phone calls, supplies, computer use or anything else other than your time?

How often are you out of the office in court, at conventions, on vacation, and for other things?

How do you cover my case at those times?

How much do you know about the judge who will decide my case if it goes to trial?

Do you think we can work together?

Will you be available at the times that are convenient for me?
Choosing Your Missouri Divorce Lawyer
When you finally decide on the right divorce attorney for you, they should be experienced, local, and easy to communicate with. You need to feel like you can trust your attorney and feel comfortable discussing your marriage, as well as other factors of your divorce, property, assets, child custody, etc. Your attorney should reflect your style and fundamental beliefs and ideas about divorce. If you have taken your time and followed the steps outlined above, you will be able to find the right Missouri divorce attorney for you, one that is on your side, fighting for you every step of the way.